LifeSkills was a series of browser-based courses aimed at undergraduate and post-grad students. Its 33 lessons covered financial literacy, student loan management, student skills, and career development. The product was offered free-of-charge to colleges and universities by Strada Education Network, a non-profit organization formerly named USA Funds.
In 2013, Strada chose to completely revamp LifeSkills. The company had an internal eLearning team consisting of a manager, three instructional designers, and myself. 

As the team's sole visual designer, coder, and animator, I had my hands full. 
+ Art direction for all lessons
+ UI/UX for interactive educational media throughout lessons
+ Graphic design, animation, and coding for all lessons* 
+ Collaborated with the eLearning team to develop a formal graphics request system
+ Boosted production by creating a "Graphics Library" of interactive, motion, and static graphic styles
+ Collaborated with instructional designers to ensure media communicated core concepts accurately
There were a few chances to get more creative with the presentation of information.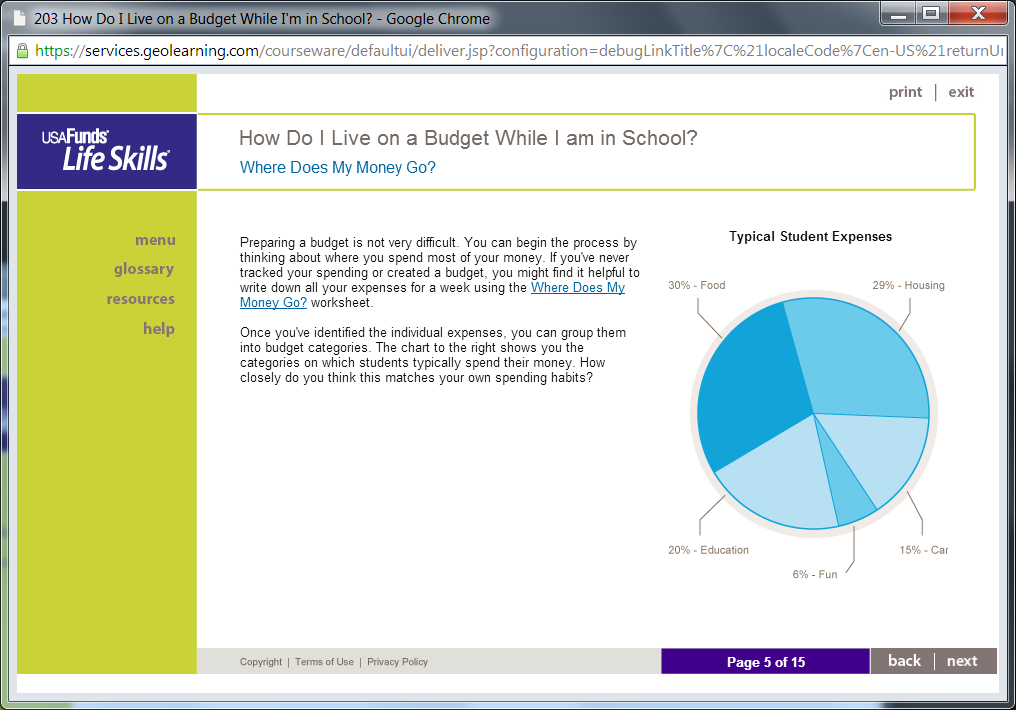 * I did not design the lesson template.